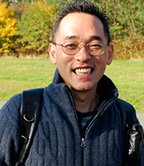 Yoshio Tanaka Director, Information Technology Research Institute, National Institute of Advanced Industrial Science and Technology (AIST)
PRAGMA Role: Steering Committee Member and Co-Lead of PRAGMA's Resources and Data Working Group.
Related Work: Building international communities and cyberinfrastructure to advance science and technology, and developing technologies such as middleware, programming tools, and security for Grid and Cloud. Key projects are Ninf, PRAGMA, APGridPMA/IGTF, and GEO Grid.
---
Upcoming Events
» PRAGMA 38
March 11-14 2020 (CANCELLED)
Hong Kong, China
---