Members and Partners
PRAGMA is an institution-and people-based organization governed by a steering committee that invites new members, determines locations of workshops and sets overall direction for PRAGMA initiatives.
A key component of PRAGMA is active participation by participation in workshops, contributing resources, hosting workshops, and/or promoting and supporting student and researcher exchanges. There are varied benefits accruing to participating institutions. We encourage interested individuals to attend a working meeting prior to discussion of membership at the institutional level. Please see a list of Additional Organizations active in PRAGMA.
Below is a map of PRAGMA institutions; to reach each institution's website for more information, click on the name.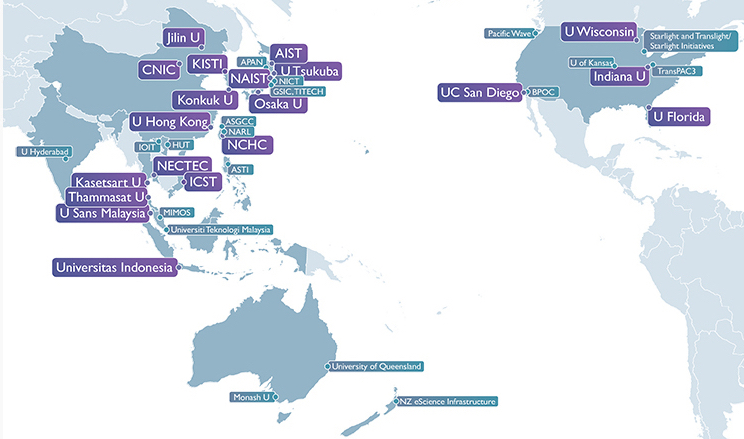 ---